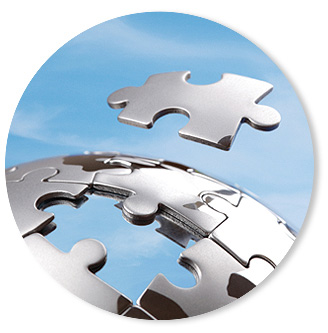 Our Philosophy
Our success is based on commitment to the following principles:
▶ Client Partnership: We invest in understanding each Client's particular goals, character, and culture. We align our approach and role to best match the Client needs, priorities, and resources.
▶ Responsiveness: In today's business environment, whether controlling a crisis or achieving accelerated time-to-market, speed of response is critical. We incisively and rapidly assess a situation, and enhance Client ability to select and mobilize a winning strategy. High levels of communication with our Client and other key stakeholders are maintained throughout the course of our involvement.
▶ Industry Specialization: We invest in maintaining a dynamic and in-depth understanding of our Clients' industries. We believe that strong knowledge of the macroeconomic, competitive, and regulatory climate in which our Clients operate is important to shaping the elements that drive our Clients' success.
▶ Integrated Solutions: We have an experienced interdisciplinary team of professionals, each with particular expertise and depth of industry knowledge. Working in close collaboration with our Clients, we develop creative yet practical solutions that address market-related, organizational, and financial performance factors.
▶ Commitment to Results: We apply strong, proactive leadership, a sense of urgency, and hands-on principal involvement to each engagement. Our commitment to follow-through promotes sustainable results. We actively apply these principles to all Client engagements, whether serving a small niche business, middle market company, or global diversified concern.